Build a sustainable future. Support Recycling today.
The definition of recycling is to pass a substance through a system that enables that substance to be reused. Waste recycling involves the collection of waste materials and the separation and clean-up of those materials. Recycling waste means that fewer new products and consumables need to be produced, saving raw materials and reducing energy consumption.
At All Product Recycling, we have the passion of offering world-class recycling services to our customers. To learn more about our services, please have a look at our Operation Process and the Products we recycle.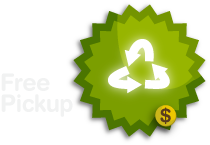 For more info,
Click here to email us
or call us on (02) 9825 0876